Victoria Falls – The Largest waterfall in the world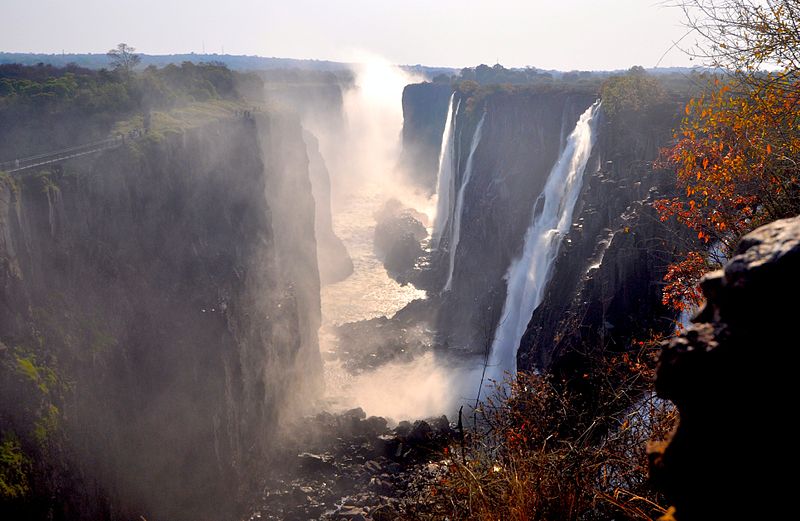 Victoria Falls is a waterfall in southern Africa on the Zambezi River at the border of Zambia and Zimbabwe. David Livingstone, the Scottish missionary and explorer, is believed to have been the first European to view Victoria Falls on 16 November 1855 from what is now known as Livingstone Island, one of two land masses in the middle of the river, immediately upstream from the falls on the Zambian side. Livingstone named his discovery in honour of Queen Victoria, but the indigenous name, Mosi-oa-Tunya—"the smoke that thunders"—continues in common usage as well.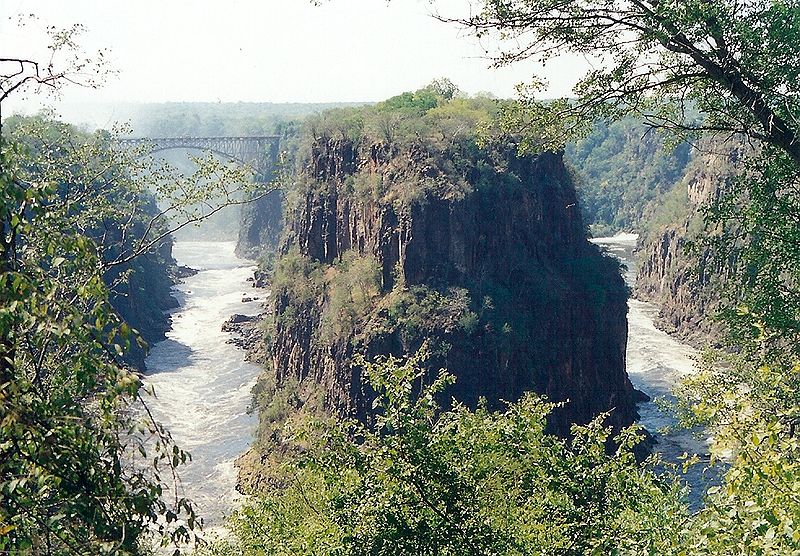 While it is neither the highest nor the widest waterfall in the world, it is classified as the largest, based on its width of 1,708 metres (5,604 ft) and height of 108 metres (354 ft), resulting in the world's largest sheet of falling water. Victoria Falls is roughly twice the height of North America's Niagara Falls and well over twice the width of its Horseshoe Falls. In height and width Victoria Falls is rivalled only by Argentina and Brazil's Iguazu Falls. See table for comparisons.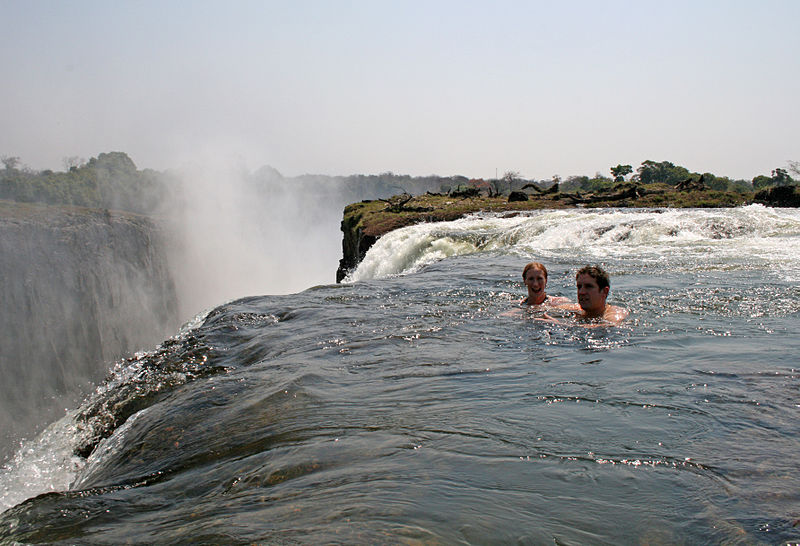 For a considerable distance upstream from the falls the Zambezi flows over a level sheet of basalt, in a shallow valley, bounded by low and distant sandstone hills. The river's course is dotted with numerous tree-covered islands, which increase in number as the river approaches the falls. There are no mountains, escarpments, or deep valleys; only a flat plateau extending hundreds of kilometres in all directions.