Top 10 Most Beautiful Places In The World
In this beautiful world, there are some breathtaking places which we think is the most beautiful places to visit or see before you die. Here is our list of top 10 most beautiful places in the world.
1. Salar de Uyuni, Bolivia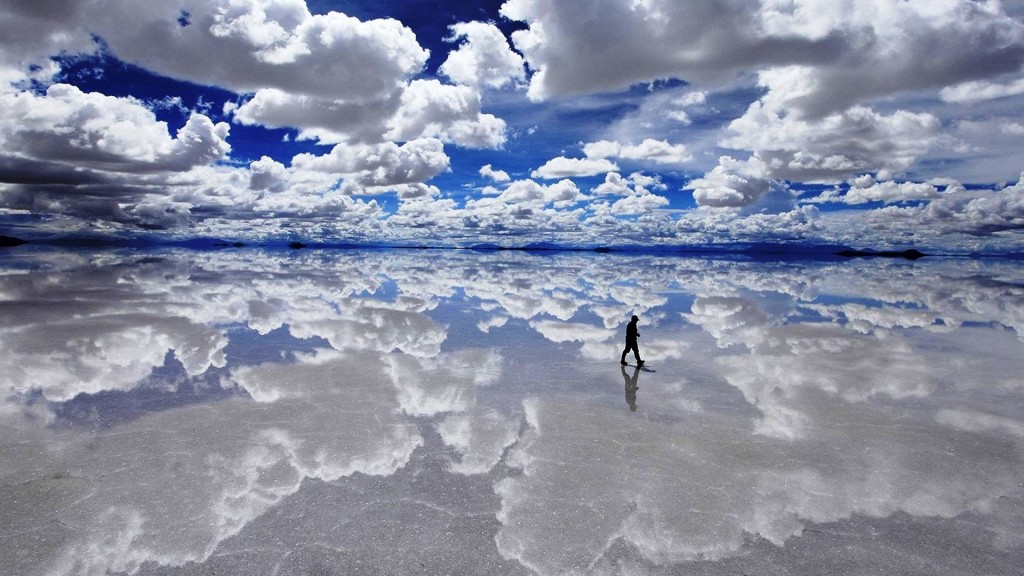 Salar de Uyuni is the world's largest salt flat at 10,582 square kilometers. It is located in the Potosí and Oruro departments in southwest Bolivia. The Salar was formed as a result of transformations between several prehistoric lakes. It is covered by a few meters of salt crust, which has an extraordinary flatness with the average altitude variations within one meter over the entire area of the Salar. The crust serves as a source of salt and covers a pool of brine, which is exceptionally rich in lithium. It contains 50 to 70% of the world's lithium reserves.
2. Antelope Canyon, USA
Antelope Canyon is a slot canyon in the American Southwest. It is located on Navajo land east of Page, Arizona. Antelope Canyon was formed by erosion of Navajo Sandstone, primarily due to flash flooding and secondarily due to other sub-aerial processes. Rainwater, especially during monsoon season, runs into the extensive basin above the slot canyon sections, picking up speed and sand as it rushes into the narrow passageways. Over time the passageways eroded away, making the corridors deeper and smoothing hard edges in such a way as to form characteristic 'flowing' shapes in the rock. Antelope Canyon is a popular location for photographers and sightseers, and a source of tourism business for the Navajo Nation.