Waitomo Glowworm Caves On The North Island Of New Zealand Attract Tourists
Waitomo Glowworm Caves on the north island of New Zealand is the amazing place which attract the tourists towords it. This Cave is know for its population of glowworms, Arachnocampa luminosa. These species found exclusively in New Zealand and their size is around  of an average mosquito. This cave is part of the Waitomo Caves system which also includes the Ruakuri Cave and the Aranui Cave.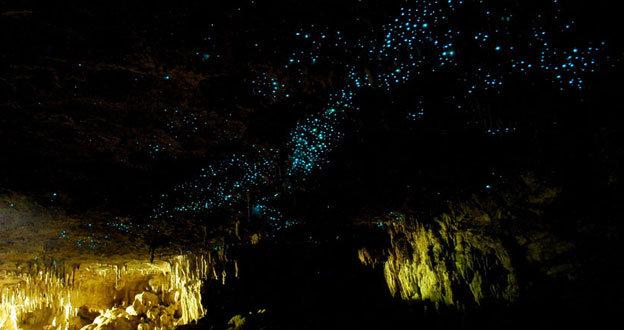 The name "Waitomo" comes from the Māori words wai, water and tomo, hole or shaft. The local Māori people had known about the caves for quite some time before the local Māori Chief Tane Tinorau and an English surveyor, Fred Mace, did an extensive exploration in 1887. Their exploration was conducted with candlelight on a raft going into the cave where the stream goes underground. This is now the exit for the cave. As they began their journey, they came across the Glowworm Grotto and were amazed by the twinkling glow coming from the ceiling. As they travelled further into the cave by poling themselves towards an embankment, they were also astounded by the limestone formations. These formations surrounded them in all shapes and sizes.
The glowworms of the Waitomo Glowworm Caves are closely guarded by a Scientific Advisory Group. This group has automated equipment that continually monitors the air quality especially the carbon dioxide levels, rock and air temperature, and humidity. Data from this equipment is carefully analyzed by specialist staff. The advisory group uses the information to establish how the cave should be managed. They determine if and when air flow patterns should be changed and how many people are allowed to visit the caves each day