Top 10 Fruits For Beautiful And Glowing Skin
Today everybody wants smooth beautiful skin and to meet this goal they try many beauty products which is easily available into the market. But alone beauty products will not make your skin glow untill and unless you nourish your skin from inside. To make your skin glow you should eat perfect diet otherwise your skin will look dull, unhealthy and undernourished, no matter what cream, oil or beauty products you are applying from outside on your skin. Here is our list of top 10 fruits for beautiful and glowing skin.
1. Apple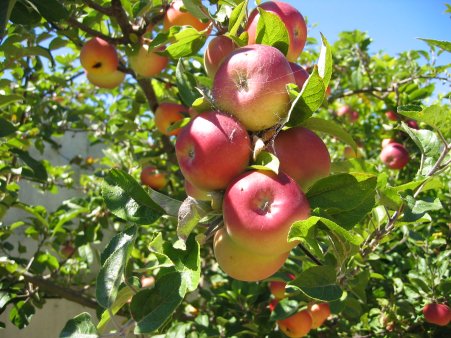 Apple is a miraculous fruit for your skin. It is packed with skin lightening vitamins that leave skin naturally fairer and glowing. It is also the richest source of malic acid, that promotes healthier, firmer and youthful looking skin by renewing skin cells without damaging the skin layer. It is also rich in antioxidant phyto-nutrients flavonoids and polyphenolics that keeps your skin ageless and smooth.
2. Avocados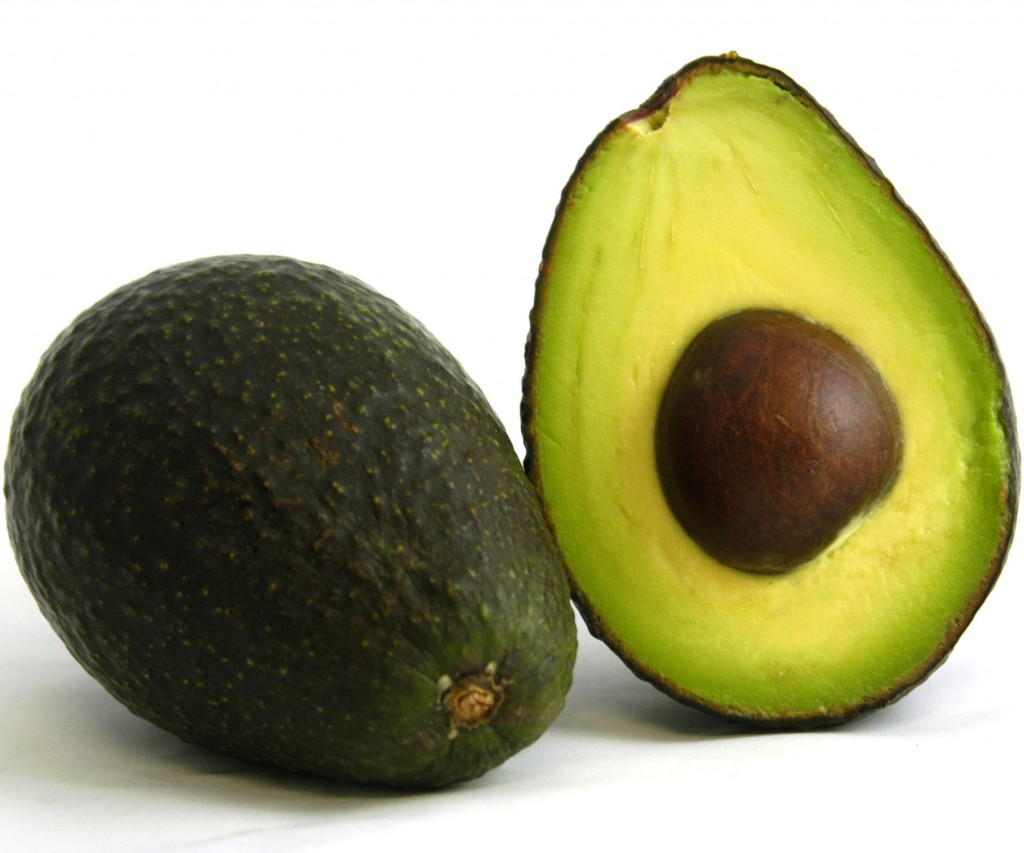 Avocados are filled with a healthy type of fat, monounsaturated fat, which helps your skin to stay hydrated. Avocados contain biotin, also known as vitamin B7 which promotes cell regeneration and growth, resulting in faster growing hair and nails, as well as glowing skin. They also contain Vitamin E, known as "the Protector of Skin". The fatty acids in this naturally fatty fruit help to provide skin with essential lubrications, which promotes youthful glowing skin.
3. Kiwi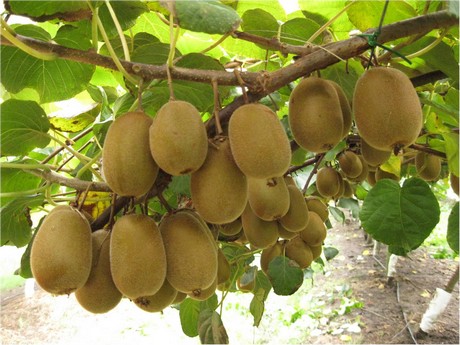 Kiwifruit is high in vitamins C and E. Two medium kiwis boast 230 percent the recommended daily allowance of vitamin C, almost twice that of an orange. Studies suggest that vitamin C boosts the immune system and fights stress and aging. It also promotes wound healing and iron absorption for healthy bones, blood vessels, and teeth. Collagen is the most abundant protein in our bodies and the building block that maintains the skin, muscles, bones and tendons. It breaks down as we age and is dependent on vitamin C, which we know kiwifruit has plenty of.
4. Lemon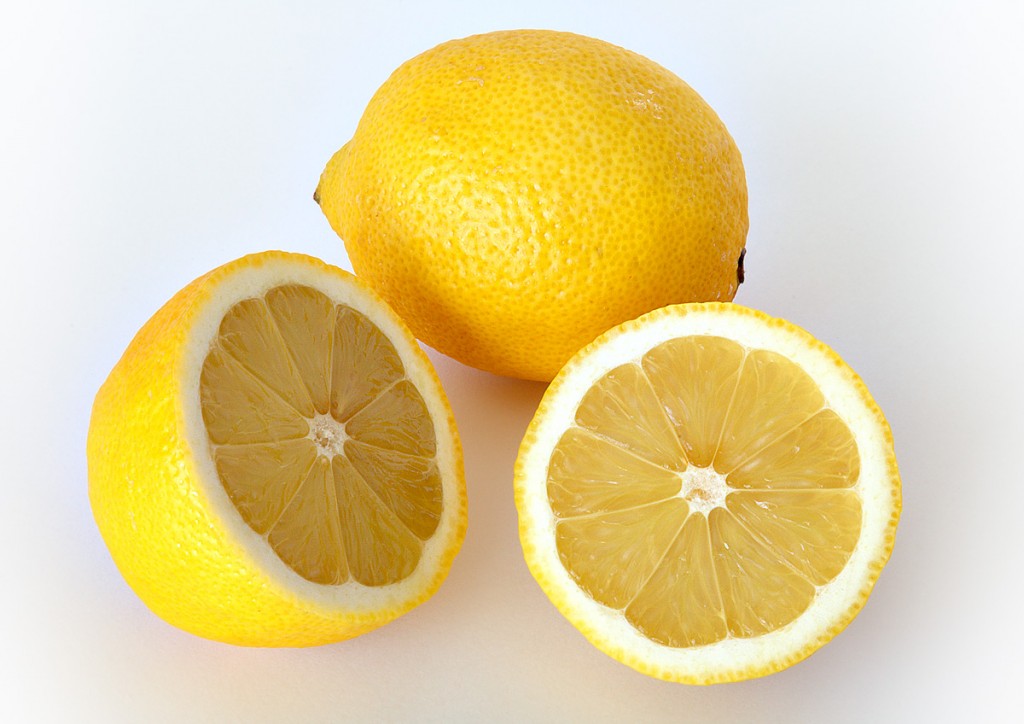 Lemons are packed with vitamin C, vitamin B and phosphorous – an amazing food to make your skin glow. Lemon juice is naturally rich with fruity acids and natural sugars. Lemon juice contains a number of beneficial nutrients, which helps to improve the health of the skin and body. The natural acids of lemon gently remove dead skin cells and lighten age spots.
5. Bananas
Bananas are rich source of fiber, minerals, magnesium and potassium, which aid proper blood circulation in our body and build immunity. They can keep the skin glowing and healthy. It can easily open the clogging skin pores and gives the glow to the face. The minerals and vitamins in the banana help to face free from the wrinkles and age spots. Banana contains the vitamin E, natural anti aging vitamin.
6. Pomegranate
Pomegranates are among the healthiest fruits on earth. Punicalagins are extremely powerful antioxidants found in the juice and peel of a pomegranate. One of the important health benefits of pomegranate juice is that it can help strengthen your skin and reduce the appearance of lines and wrinkles. The fruit can help prolong the life of the cells in your body that produce collagen and elastin, the two wonderful substances that keep your skin looking youthful. It help to protect your outer layer of skin and can help with the regeneration of the inner skin cells, and so can be beneficial to help in the healing process and help to keep your skin looking healthy and youthful.
7. Papaya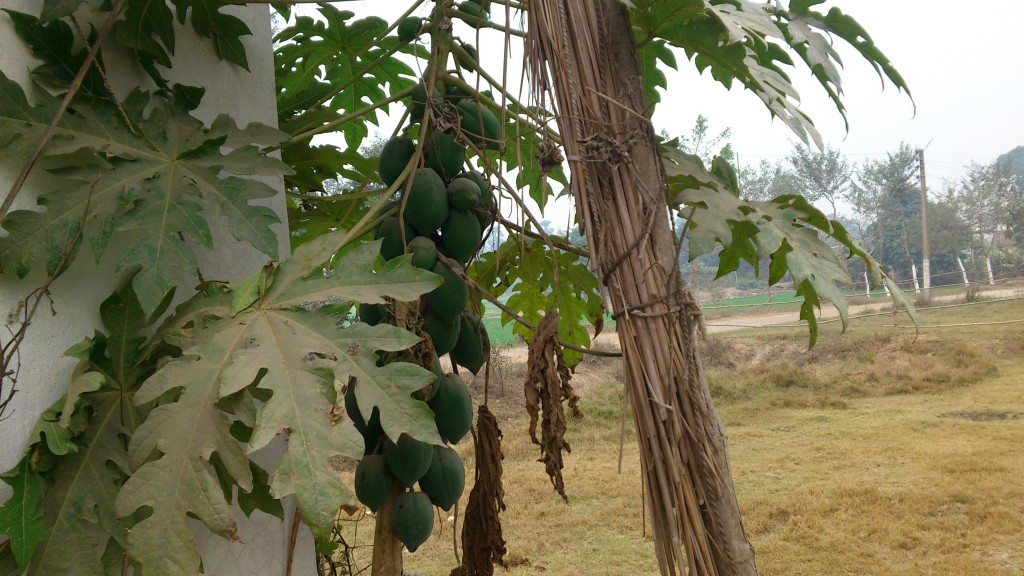 Papaya is one of the best fruit that contains natural bleaching properties. The papain enzyme in papaya has skin-cleansing properties that help get rid of clogged pores. This helps prevent acne and pimples. The vitamin C in it also helps protect skin cells against sun damage. The vitamin A in papaya helps remove dead skin cells and keeps the skin soft and supple. The alpha hydroxyl acids in it help dissolve dead skin cells to prevent signs of aging, such as wrinkles and fine lines. The vitamins C and E in papaya rejuvenate your skin to help you enjoy younger-looking skin.
8. Strawberry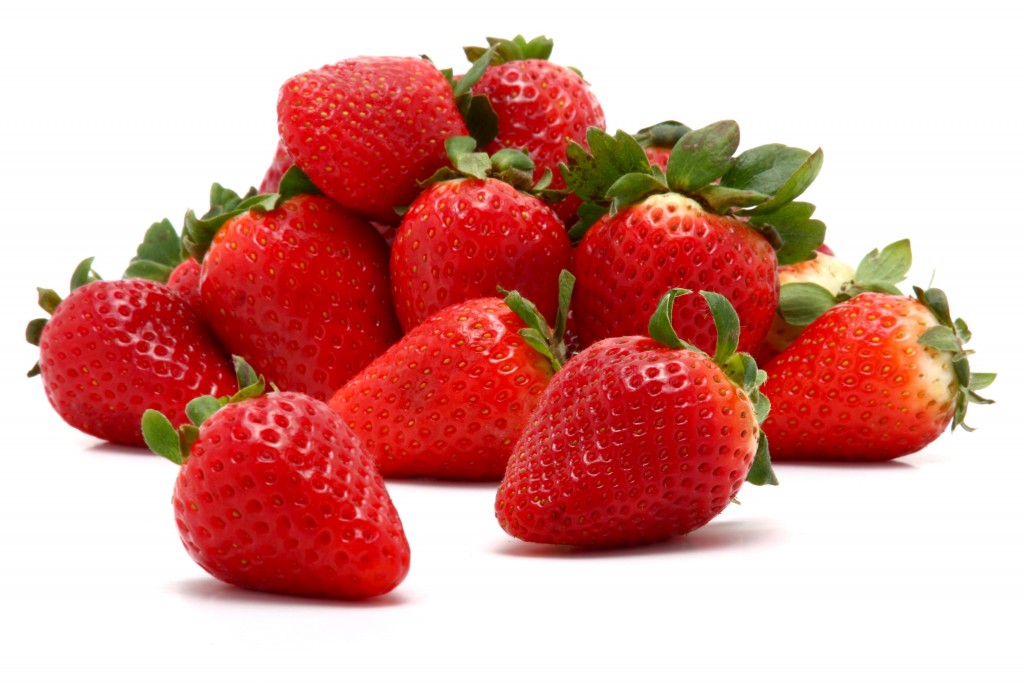 Strawberries contain powerful antioxidants and anti-inflammatory properties and they are rich in flavonoids and salicylic acid, which provide many beauty benefits. Vitamin C and other antioxidants present in strawberries delay the aging process and help in removing dead skin cells, excess sebum and other impurities from the skin.
It can also help brighten up dull skin and improve your complexion. They have skin-lightening properties as well as ellagic acid that help reduce skin spots and lighten scars. Strawberries are one of the best ingredients for acne-prone skin. Their acidic nature helps remove excess sebum, one of the key causes of acne.
9. Orange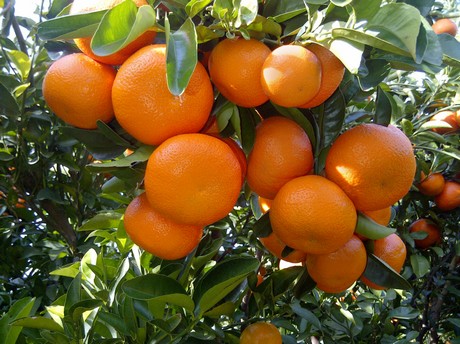 Orange is one of the most popular skin lightening fruits in the world. The juicy fruit is loaded with vitamin C and a good amount of vitamin A and B-6 that naturally beautifies your facial skin and gives a fairer and younger skin. It is an excellent beauty aid in reversing the aging process. It is replete with vitamin C, which increases the production of collagen and keeps the skin firm and moist. Eating oranges helps to activate the detoxification of your body. It keeps oxygen in the skin and combats free radicals to make your skin radiant and fresher.
10. Watermelon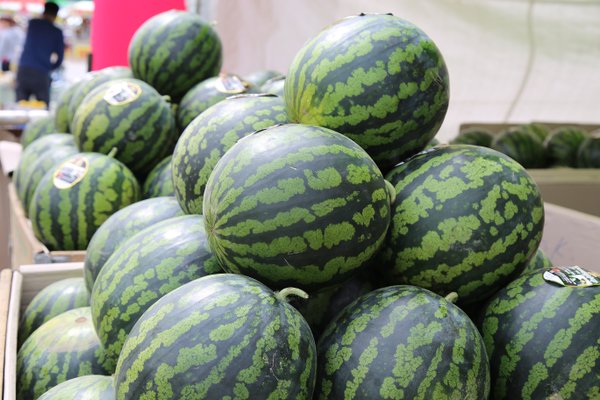 Watermelon is a rich source of lycopene, Vitamin C and A. Free radicals in the body can lead to fine lines, wrinkles and age spots. These antioxidants decrease free radicals from the body and stops all signs of skin aging.  It is a rich source of Vitamin A. This Vitamin decreases the size of the skin pores and minimizes excessive oil secretion from the sebaceous glands.