Skaftafeli Island
Skaftafell National Park was a national park, situated between Kirkjubæjarklaustur, typically referred to as Klaustur, and Höfn in the south of Iceland. On 7 June 2008, it became a part of the larger Vatnajökull National Park.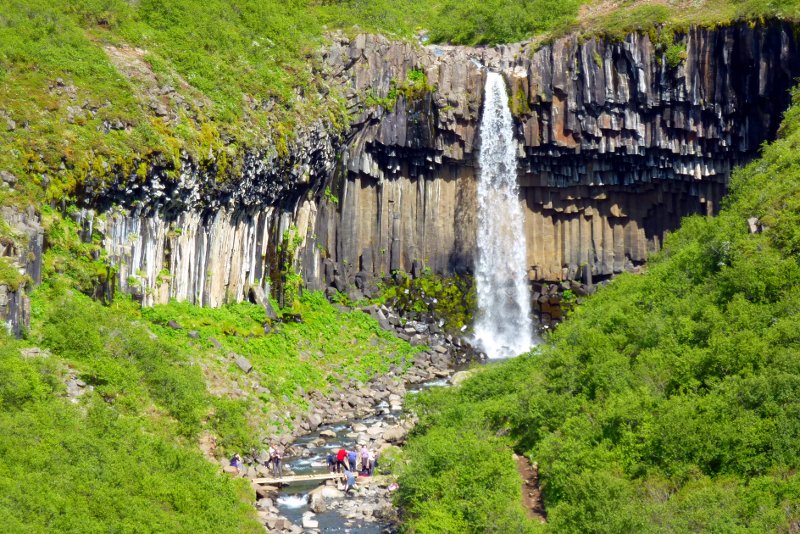 Skaftafell is renowned in Iceland for its agreeable climate and the sunny days in summer, uncommon in the south of Iceland. There is a natural birch wood, Bæjarstaðarskógur, as well as many species of birds and arctic foxes.
The waterfall Svartifoss (Black Fall) flows over a step of about 20 metres. Its name comes from the black basalt columns behind it.
In the Middle Ages there were some large farms in this area, but they were abandoned after two volcanic eruptions and the ensuing glacier runs. The two surviving farms now mostly make a living from tourism. The park has also an information centre and a campground. There are many hiking trails crossing the area.