Mexico's Natural Underground Cenote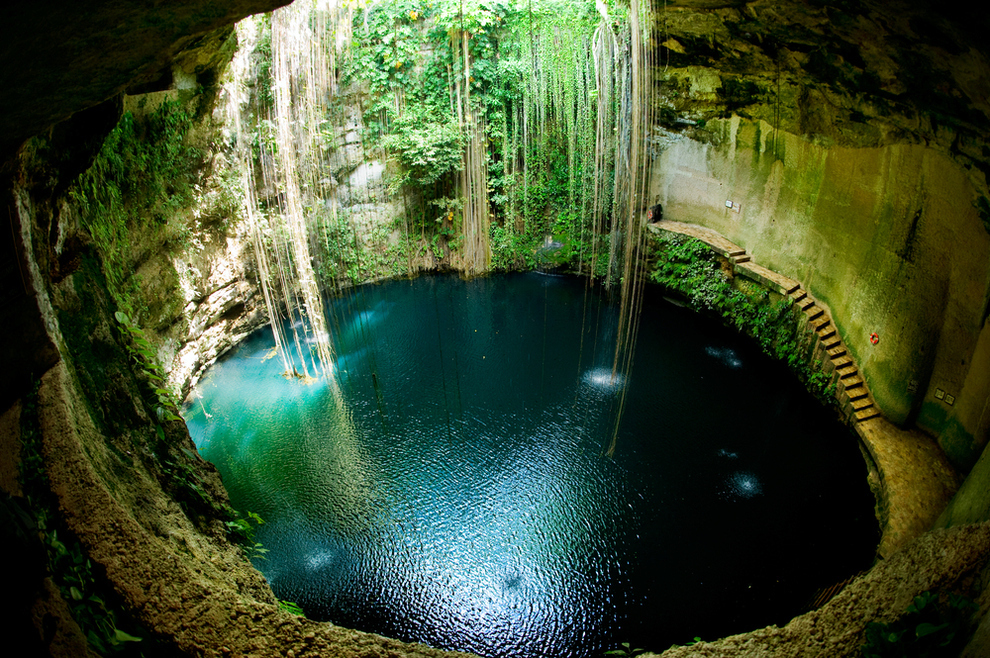 Cenotes are formed by dissolution of rock and the resulting subsurface void, which may or may not be linked to an active cave system, and the subsequent structural collapse. Rock that falls into the water below is slowly removed by further dissolution, creating space for more collapse blocks. The rate of collapse increases during periods when the water table is below the ceiling of the void, since the rock ceiling is no longer buoyantly supported by the water in the void.
Cenotes may be fully collapsed creating an open water pool, or partially collapsed with some portion of a rock overhanging above the water. The stereotypical cenotes often resemble small circular ponds, measuring some tens of meters in diameter with sheer drops at the edges. Most cenotes, however, require some degree of stooping or crawling to access the water.