Chittorgarh Fort-The Largest fort In India
The Chittaur Fort is the largest and well known fort in Rajasthan,India. Its origins are traced to the Pandavas of Mahabharata. It is said that Bhima, one of the Pandava brothers, built the fort. Standing on 180 meters high hill, the fort covers an area of 700 Acres. Inside it is the Meera and Khumba Shyam Temple. It is associated with Meera, a mystic poetess devoted to Lord Krishna whose life and bhajans have become part of the folklore and literary traditions of the region and several parts of India.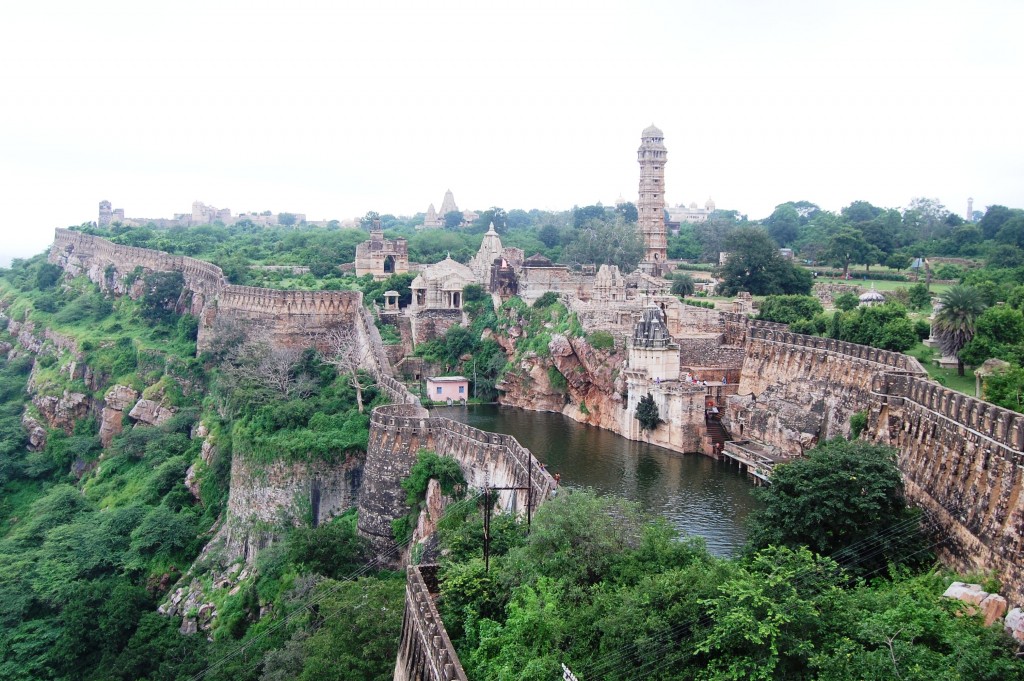 Chittorgarh is the epitome of Rajput pride, romance and spirit. It reverberates with history of heroism and sacrifice, which is evident as it echoes with the tales sung by the Bards of Rajasthan. The main reason for visiting Chittorgarh is its massive hilltop fort, which is a depiction of Rajput culture and values. The fort of Chittor is regarded as one of the most outstanding forts of the country and is indeed the "Pride of Rajasthan State". The formidable fort is perched atop a 180 meter high hillock covering a massive area of 700 acres and is a standing sentinel to the courage and valour of Chittorgarh. It is belived that the fort was build by the Mauryans in 7th century and further strucres were added to it by the successive Mewar rulers.
Chittorgarh fort is also called as Water Fort. The fort had 84 water bodies, out of which only about 22 exist today. These Include talabs (ponds), kunds (wells), and baories (stepwells). All the talabs have a natural catchment. The kunds and baories are located below the talabs, so that even the seepage from the latter is not lost. The fort spreads over 700 hectares, 40 per cent of which are given over to water bodies. The average reservoir depth is about 2 m. Taken together, this means these reservoirs can store about 4 billion litres of water.