Bora Bora, French Polynesia

Bora Bora is an island in the Leeward group of the Society Islands of French Polynesia, an overseas collectivity of France in the Pacific Ocean. The island, located about 230 km (140 mi) northwest of Papeete, is surrounded by a lagoon and a barrier reef. In the centre of the island are the remnants of an extinct volcano rising to two peaks, Mount Pahia and Mount Otemanu, the highest point at 727 m (2,385 ft).
Bora Bora is a major international tourist destination, famous for its aqua-centric luxury resorts. The major settlement, Vaitape, is on the western side of the main island, opposite the main channel into the lagoon. Produce of the island is mostly limited to what can be obtained from the sea and the plentiful coconut trees, which were historically of economic importance for copra. According to a 2008 census, Bora Bora has a permanent population of 8,880.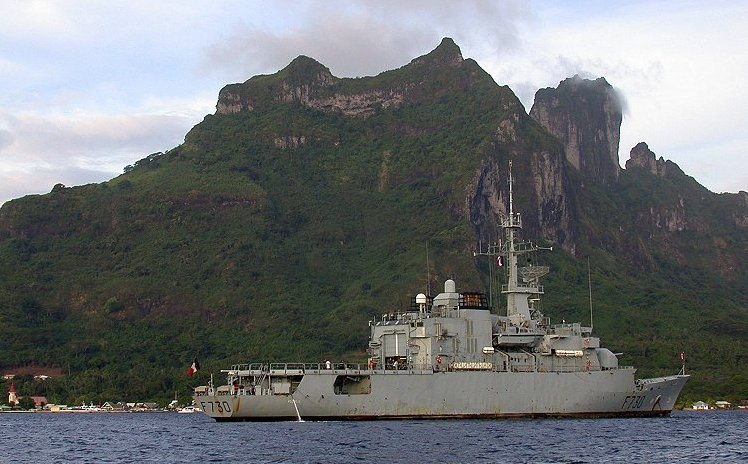 The original name of the island in the Tahitian language might be better rendered as Pora Pora, meaning First Born; an early transcription found in 18th- and 19th-century accounts, is "Bolabolla" or "Bollabolla". As there is no 'b' sound in the Tahitian language, it is actually called Pora Pora. However, the discoverers misunderstood and thought the inhabitants said Bora Bora, and the name stuck.
In World War II the United States chose Bora Bora as a South Pacific military supply base, and an oil depot, airstrip, seaplane base, and defensive fortifications were constructed. Known as "Operation Bobcat", it maintained a supply force of nine ships, 20,000 tons of equipment and nearly 7,000 men. Seven artillery guns were set up at strategic points around the island to protect it against potential military attack.
However, the island saw no combat as the American presence on Bora Bora went uncontested over the course of the war. The base was officially closed on June 2, 1946. Only one former US serviceman, Fred Giles, returned to the island. The World War II airstrip, which was never able to accommodate large aircraft, was French Polynesia's only international airport until Faa'a International Airport was opened in Papeete, Tahiti, in 1960.