Mount Everest – Earth's highest mountain
The highest mountain in the world is Mount Everest. Its peak rises to 8,848 m (29,028 ft 9 in) – the highest point in the world.
Mount Everest is the Earth's highest mountain, with a peak at 8,848 metres (29,029 ft) above sea level and the 5th tallest mountain measured from the centre of the Earth. It is located in the Mahalangur section of the Himalayas.
The international border between China and Nepal runs across the precise summit point.
First known as Peak XV on the Tibet – Nepal border, it was discovered to be the world's highest mountain in 1856 by the Survey Department of the Government of India, from theodolite readings taken in 1849 and 1850. Its height was calculated to be 8,840m 29,002ft.
The mountain was named after Col. Sir George Everest (UK), who was Surveyor-General of India from 1830 to 1843, and who, in fact, pronounced his name 'Eve-rest' as opposed to 'Ever-est'. Mount Everest is also known by the Tibetan name Chomolungma (Goddess Mother of the World) and by the Nepali name Sagarmatha (Forehead in the Sky).
Many human triumphs and tragedies have been played out on Everest's slopes. George Mallory (UK) was one of the first to lead an expedition to climb the peak, in 1921. He perished not far from the summit on his 1924 expedition and his body was discovered in 1999. The challenge to climb the highest mountain has not waned since the peak was first conquered in 1953 by Sherpa Tenzing Norgay (Nepal) and Sir Edmund Hillary (New Zealand).
Mount Everest has been the inspiration for many Guinness World Records: from the simple fact of being the world's highest peak, to being the venue for the world's highest-altitude concert. Many of the records achieved on Everest are broken regularly. As the world's highest peak, Everest will always attract adventurous climbers and records will continue to be broken on its slopes.
Despite being the highest peak on earth, Everest is NOT the tallest mountain? No – at 8,848 m (29,029 ft), Everest is the highest mountain on Earth – in that it reaches the highest altitude – but the tallest is actually Mauna Kea in Hawaii, USA. You can only see 4,205 m (13,796 ft) of it (the rest is underwater), but from its submarine base in the Hawaiian Trough, it reaches up for a total of 10,205 m (33,480 ft).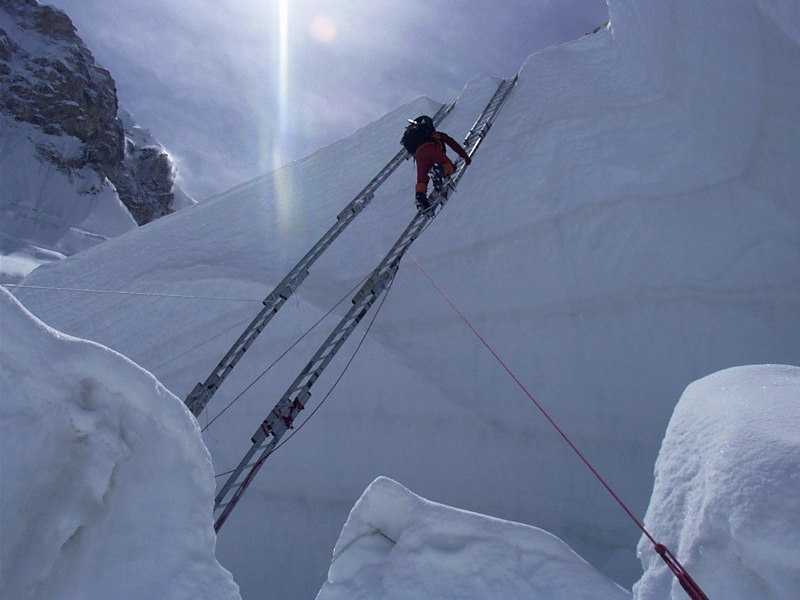 Everest fact file:
Name English: Mount Everest; Tibetan: Chomolungma ("Goddess Mother of Mountains"); Nepalese: Sagarmatha ("Goddess of the Sky").
Elevation 8,848 m (29,029 ft) above sea level.
Location Himalayas, Nepal-China border.
Coordinates 27°58'60N, 86°55'60E.
Summit temperature -20°C to -35°C (-4°F to -31°F).
Summit wind speed Up to 280 km/h (174 mi/h); average of one hurricane every four days.