Amazing Tree Avenue of the Baobabs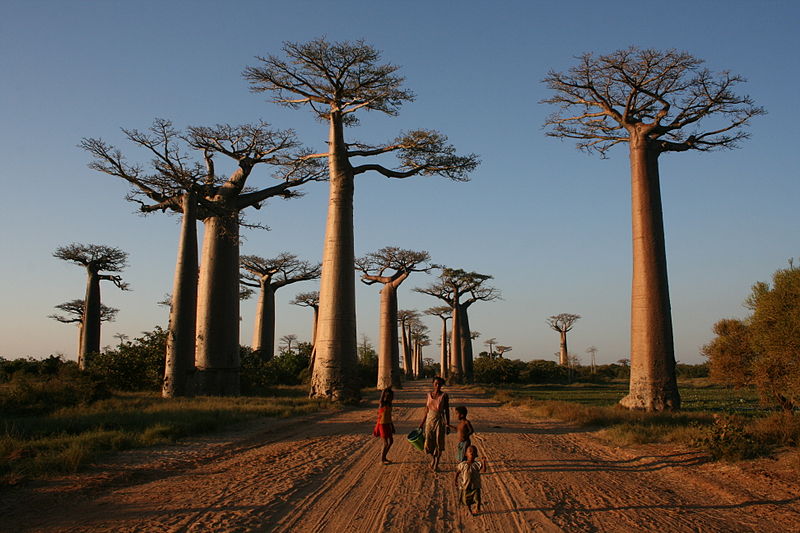 The Avenue of the Baobabs is a prominent group of baobab trees lining the dirt road between Morondava and Belon'i Tsiribihina in the Menabe region in western Madagascar. Its striking landscape draws travelers from around the world, making it one of the most visited locations in the region. It has been a center of local conservation efforts, and was granted temporary protected status in July 2007 by the Ministry of Environment, Water and Forests, the first step toward making it Madagascar's first natural monument.
Baobab trees are up to 800 years old and commonly known as renala. The trees did not originally tower in isolation over the sere landscape of scrub but stood in dense forest. Over the years, as the country's population grew, the forests were cleared for agriculture, leaving only the baobab trees, which the locals preserved as much in respect as for their value as a food source and building material.