10 Craziest Things In Nature You Won't Believe Actually Exist
10 Craziest Things In Nature ! Here is the list by Amazing Planet News.com
Volcanic Lightning  – A dirty thunderstorm or Volcanic lightning is a weather phenomenon that is related to the production of lightning in a volcanic plume.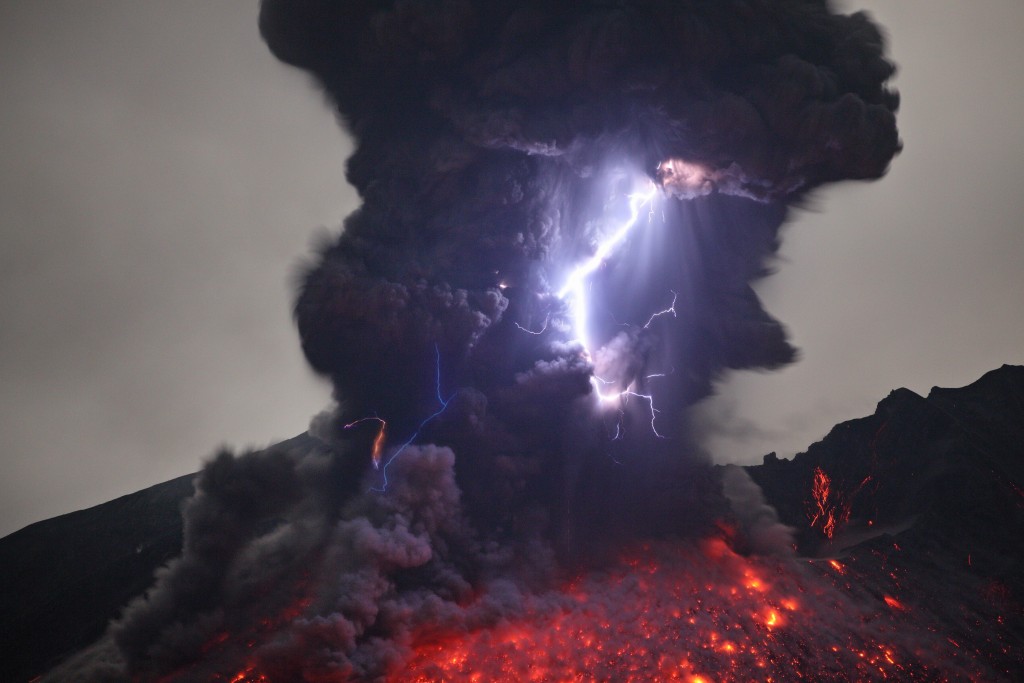 2. Frozen Air Bubbles in Abraham Lake – Abraham Lake was created in 1972, with the construction of the Bighorn Dam. The Government of Alberta sponsored a contest to name the lake in February 1972, during the final stages of construction of the Bighorn dam. Students across the province were asked to submit names taking into consideration "historical significance, prominent persons, geography and topography, and the value of the lake." It was named for Silas Abraham, an inhabitant of the Saskatchewan River valley in the nineteenth century.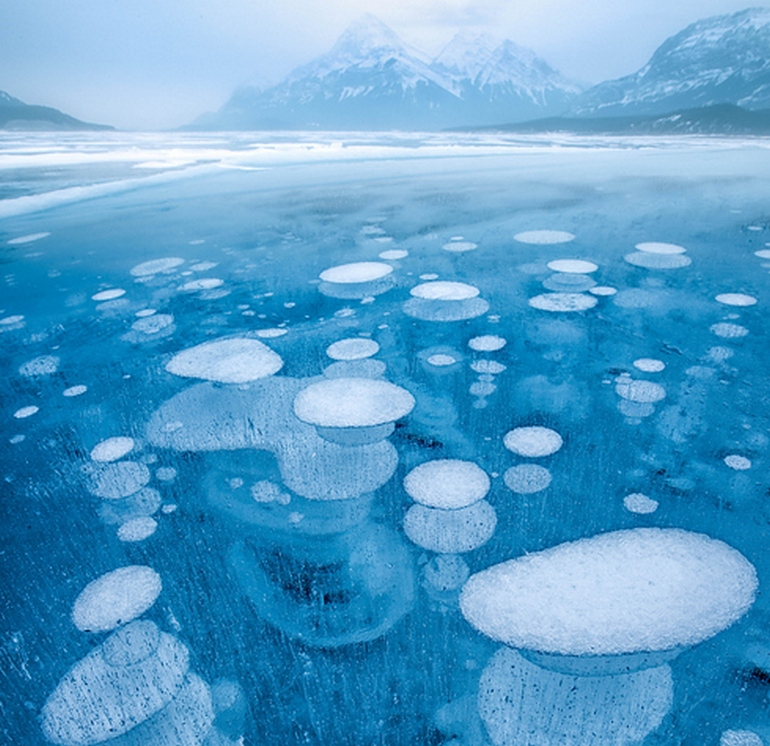 3. The Door to Hell
The Door to Hell is a natural gas field in Derweze, Turkmenistan, that collapsed into an underground cavern in 1971, becoming a natural gas crater. Geologists set it on fire to prevent the spread of deadly methane gas, and it has been burning continuously since then. The diameter of the crater is 69 m, and its depth is 30 m.
The crater is a popular tourist attraction. In the past five years 50,000 tourists have visited the site. The gas crater has a total area of 5,350 m2, the size of an American football field. The surrounding area is also popular for wild desert camping.
4. Catatumbo Lightning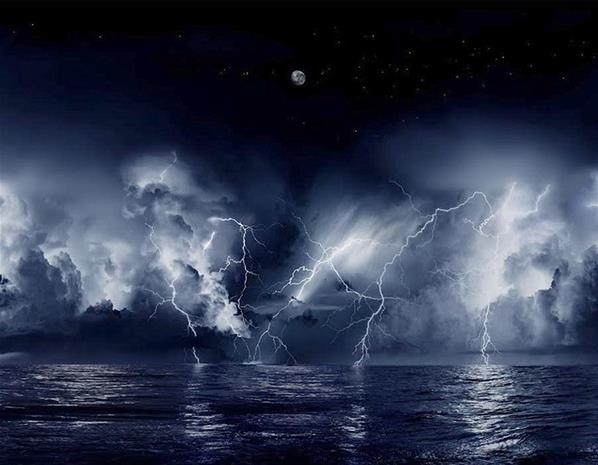 The Catatumbo Lightning is an atmospheric phenomenon in Venezuela. It occurs only over the mouth of the Catatumbo River where it empties into Lake Maracaibo. The frequent, powerful flashes of lightning over this relatively small area are considered to be the world's largest single generator of tropospheric ozone.
It originates from a mass of storm clouds at a height of more than 5 km, and occurs during 140 to 160 nights a year, 10 hours per day and up to 280 times per hour. It occurs over and around Lake Maracaibo, typically over the bog area formed where the Catatumbo River flows into the lake.
5. Christmas Island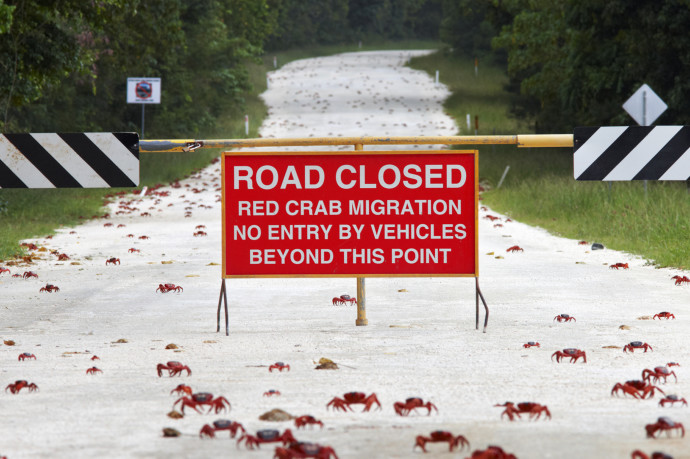 The Christmas Island red crab is a species of land crab that is endemic to Christmas Island and the Cocos Islands in the Indian Ocean. Although restricted to a relatively small area, it has been estimated that 43.7 million adult red crabs once lived on Christmas Island alone, but the accidental introduction of the yellow crazy ant is believed to have killed about 10–15 million of these in recent years. Christmas Island red crabs are well known for their annual mass migration to the sea to lay their eggs in the ocean.
6. Monarch Butter Flies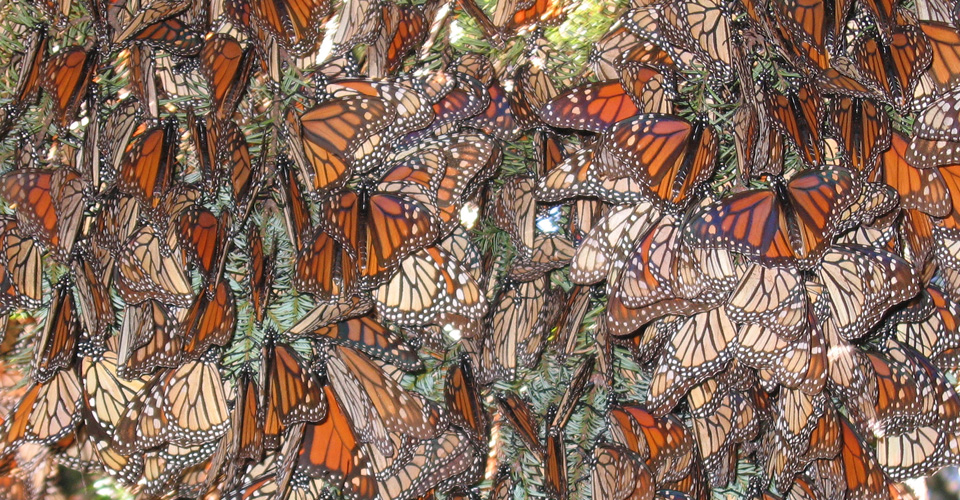 Millions of monarch butterflies make the trip down to Mexico to roost for the winter. During the migration tens of thousands will land on a single tree in certain areas along their migratory path. Wherever there is milkweed there will be Monarch butterflies. The monarch is widely distributed across North America, from Central America northwards to southern Canada, and from the Atlantic to the Pacific coasts.
7. Namibia's Fairy Circles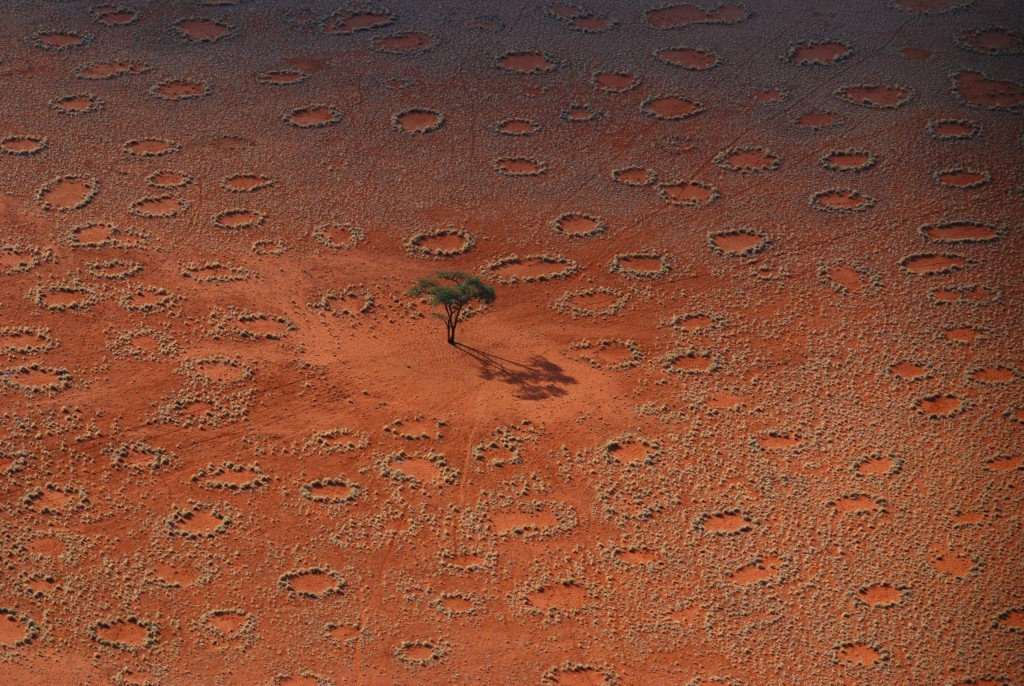 Fairy circles are circular patches of land, barren of plants, though often encircled by a ring of stimulated growth of grass. They typically appear in the arid grasslands of the western part of Southern Africa. Fairy circles are particularly common in Namibia, but also occur in parts of Angola and South Africa.
8. Sailing Stones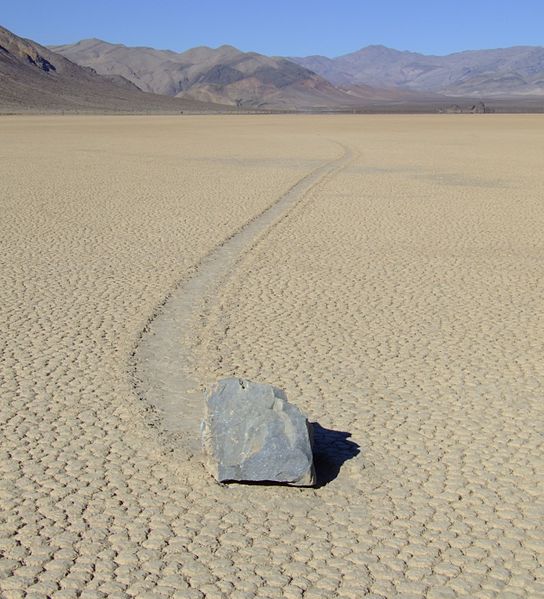 Sailing stones are a geological phenomenon where rocks move and inscribe long tracks along a smooth valley floor without human or animal intervention.
Stones with rough bottoms leave straight striated tracks while those with smooth bottoms tend to wander. Stones sometimes turn over, exposing another edge to the ground and leaving a different track in the stone's wake.
Trails differ in both direction and length. Rocks that start next to each other may travel parallel for a time, before one abruptly changes direction to the left, right, or even back to the direction from which it came. Trail length also varies – two similarly sized and shaped rocks may travel uniformly, then one could move ahead or stop in its track.
9. Great Blue Hole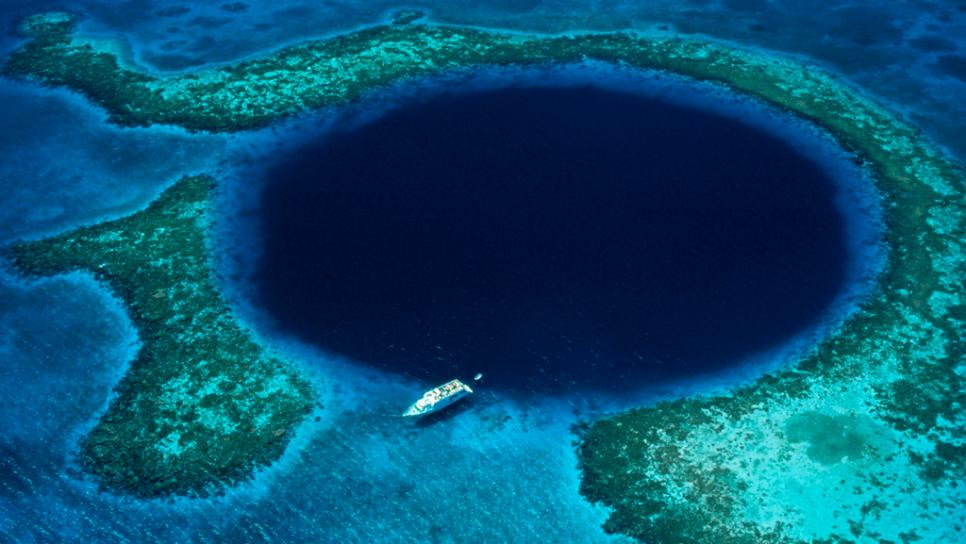 The Great Blue Hole is a large submarine sinkhole off the coast of Belize. It lies near the center of Lighthouse Reef, a small atoll 70 km (43 mi) from the mainland and Belize City. The hole is circular in shape, over 300 m (984 ft) across and 124 m (407 ft) deep. It was formed during several episodes of quaternary glaciation when sea levels were much lower.
10. Spherical Boulders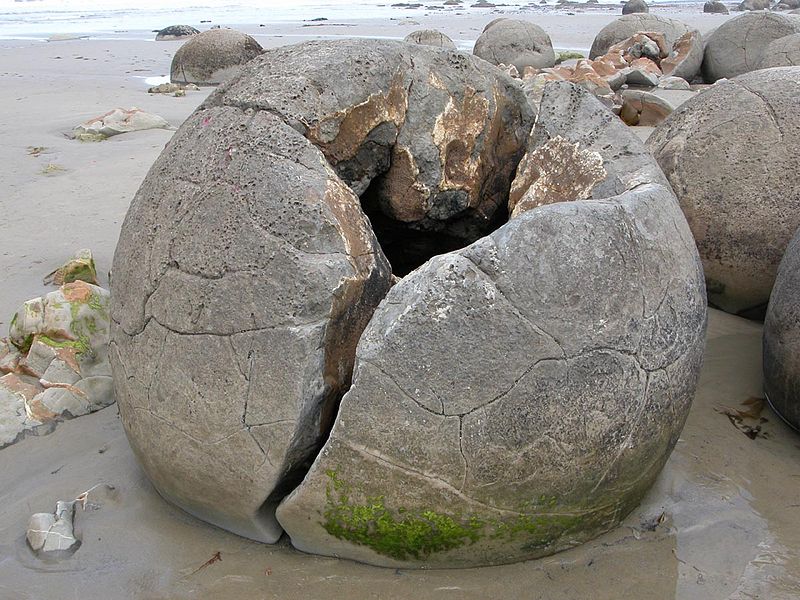 The Moeraki Boulders are unusually large and spherical boulders lying along a stretch of Koekohe Beach on the wave-cut Otago coast of New Zealand between Moeraki and Hampden. They occur scattered either as isolated or clusters of boulders within a stretch of beach where they have been protected in a scientific reserve. The erosion by wave action of mudstone, comprising local bedrock and landslides, frequently exposes embedded isolated boulders. These boulders are grey-colored septarian concretions, which have been exhumed from the mudstone enclosing them and concentrated on the beach by coastal erosion.