Top 5 Most Amazing Hot Springs Around The World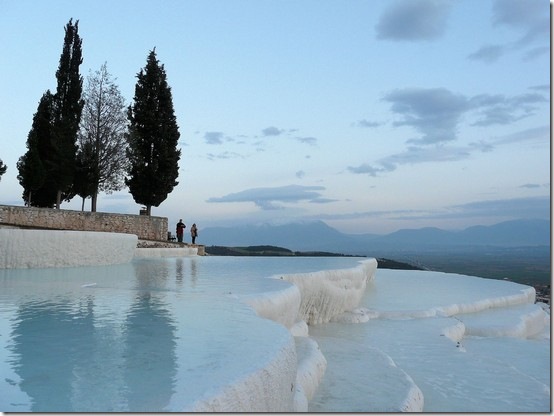 1. Jigokudani Monkey Park – Japan
Jigokudani Monkey Park is in Yamanouchi, Shimotakai District, Nagano Prefecture, Japan at Joshinetsu Kogen National Park, and is located in the valley of the Yokoyu-River, in the northern part of the prefecture. You will have chance to meet famous snow monkeys there.
2. Pamukkale -Turkey
Known as ''Cotton castle''; this stunning natural pool is created by the build-up of carbonate minerals, the terraced hot springs fringe the ruins of the ancient Greco-Roman and Byzantine city of Hierapolis.
3. Szechenyi Baths, Budapest – Hungary
With a whopping 18 different pools and a further ten saunas and steam chambers, the neo-baroque Széchenyi Baths complex in Budapest's City Park is one of the capital's top attractions.
4. Heviz – Hungary
Héviz is Hungary's largest thermal lake and the world's second-largest thermal lake according to wiki. Springs of different temperatures diffuse in a narrow cave, and became a constant temperature stream when entering the lake.
5. Terme di Petriolo
Terme Di Petriolo springs gush down into a series of small pools, climaxing into a large pool where visitors ease aching shoulders by sitting under the torrents of water. At 43 C the temperature is perfect for cold days, and the pools collect water at different temperatures.