The World's Tallest Sea Stack – Ball Pyramid, Australia
Ball Pyramid is the tallest volcanic stack in the world that was formed about 7 million years ago. It lies 20 kilometre south-east of Lord Howe Island in the Pacific Ocean. The pyramid was named after Lieutenant Henry Lidgbird Ball, who discovered it in 1788 on the same trip as when he discovered Lord Howe Island. The first person to go ashore is believed to have been Henry Wilkinson, a geologist at the New South Wales Department of Mines, in 1882. The first successful climb to the summit was made on 14 February 1965 by a team of climbers from the Sydney Rock Climbing Club, consisting of Bryden Allen, John Davis, Jack Pettigrew and David Witham. There had been an earlier attempt in 1964 by another Sydney team, which included adventurer Dick Smith and other members of the Scouting movement. They were forced to turn back on their fifth day as they had ran short of food and water.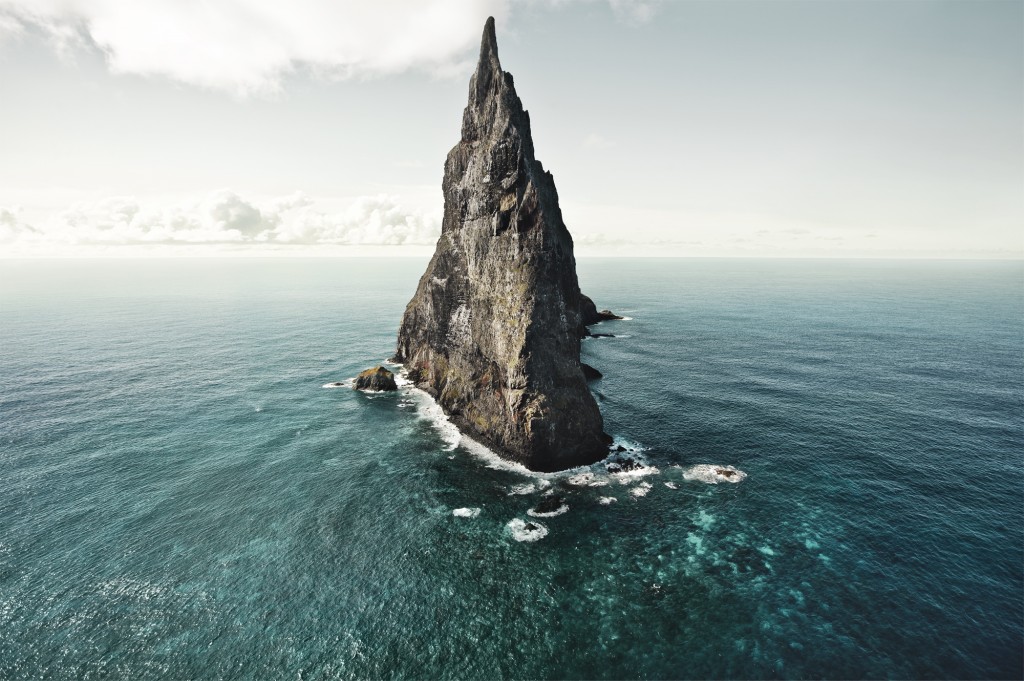 Height : 562 metres
Length : 1,100 metres
Width : 300 metres
Ball's Pyramid is positioned in the centre of a submarine shelf. The shelf is 20 kilometres (12 mi) in length and averages 10 kilometres (6.2 mi) in width and lies under an average depth of 50 metres (160 ft) of water. It is separated by a 500 metres (1,600 ft) deep, submarine canyon from another shelf on which Lord Howe Island is located. The cliffs of the stack continue under the water surface to the level of shelf.