5. Kabul-Jalalabad Highway, Afghanistan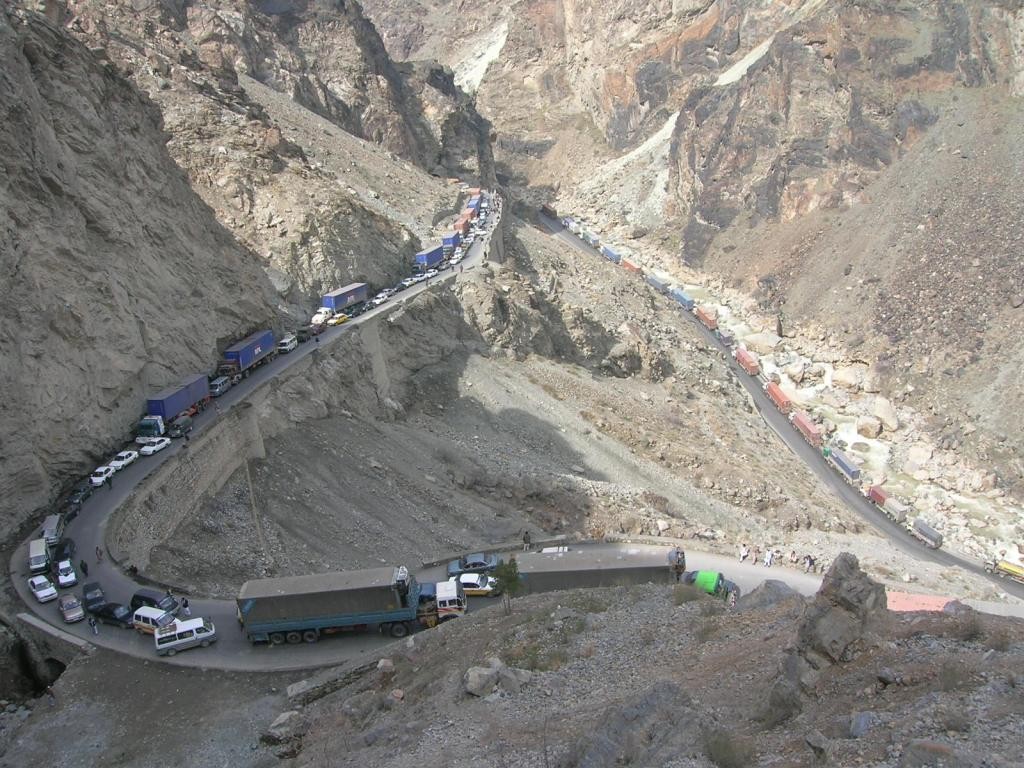 The Kabul–Jalalabad Road is a highway running between the Afghan cities of Kabul and Jalalabad, the largest city in eastern Afghanistan and capital of Nangarhar Province. It's a real challenging road and a true test of your vehicle and your stamina because the road abounds in twists and turns with wheels sometimes hanging above the precipice.
The two-lane highway is barely wide enough for two cars to pass. On the inside lane, less than a yard outside your window, stands a wall of treeless rock that climbs upward in a nearly perpendicular line. A foot-high ledge guards the outside lane, behind which lies a valley floor as far as 1,000 feet down.