Top 10 Weirdest Fruits In The World
8. Durian – Southeast Asia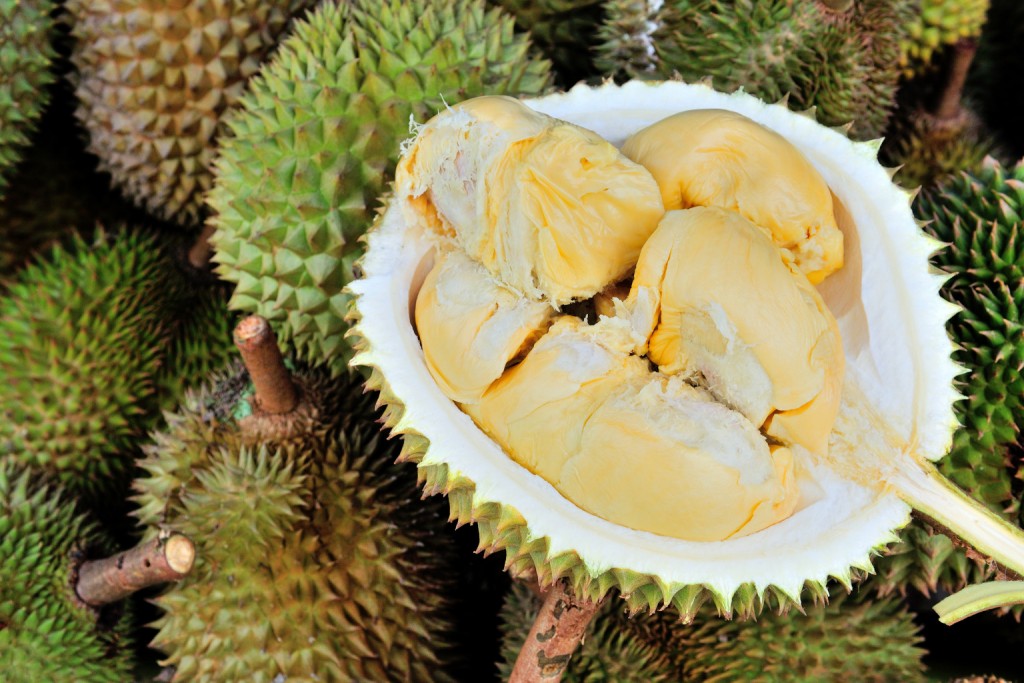 The Durian is regarded by many people in south east Asia as the "king of fruits". It is distinctive for its large size, strong odour, and formidable thorn-covered husk.
Its odor is best described as pig-shit, turpentine and onions, garnished with a gym sock. It can be smelled from yards away. Despite its great local popularity, the raw fruit is forbidden from some establishments such as hotels, subways and airports, including public transportation in Southeast Asia.
In Thailand, durian is often eaten fresh with sweet sticky rice, and blocks of durian paste are sold in the markets, though much of the paste is adulterated with pumpkin.Unripe durians may be cooked as a vegetable, except in the Philippines, where all uses are sweet rather than savoury. Malaysians make both sugared and salted preserves from durian.