7.  African horned cucumber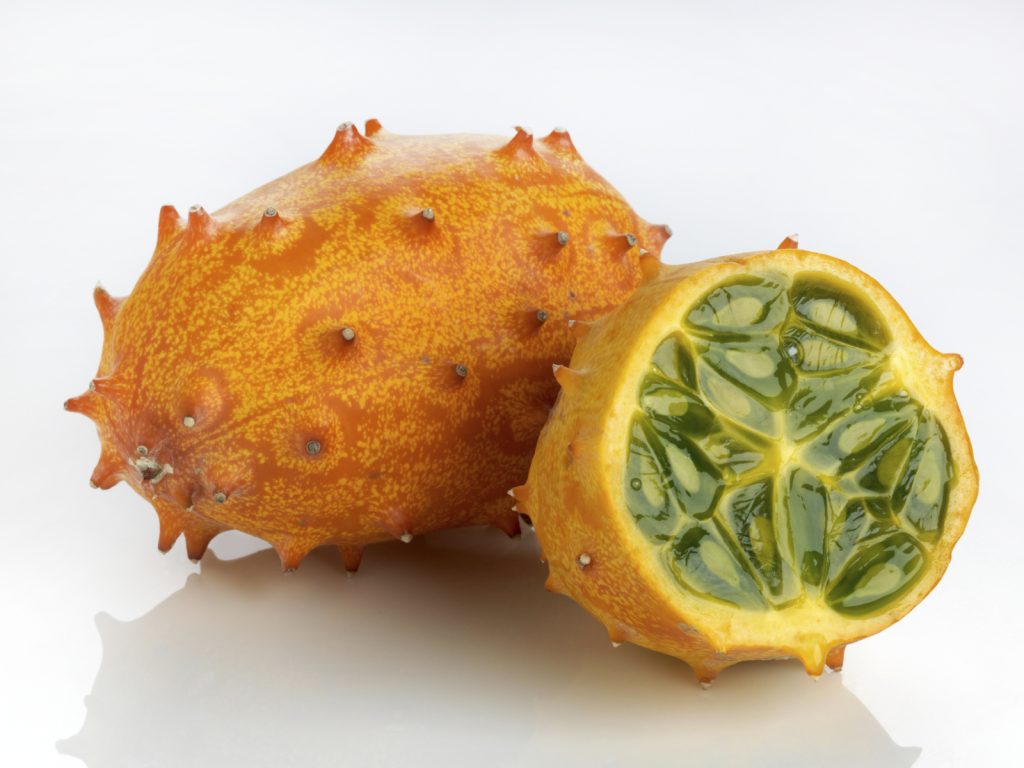 African horned cucumber is native to Sub-Saharan Africa and it is now grown in California, Mississippi, Portugal, Italy, Germany, Chile, Australia, and New Zealand. Ripe fruit has yellow-orange skin and lime green, jelly-like flesh with a tart taste, and texture similar to a cucumber. It can be eaten at any stage of ripening, but when overripened, will burst forcefully to release seeds. Some also eat the peel, which is very rich in vitamin C and dietary fiber. The fruit can be used in cooking, but when eaten raw, most suck out the pulp and spit out the seeds. The fruit's taste has been compared to a combination of cucumber and zucchini and it is also said to taste like an unripe, watered-down banana. Despite the fruit's colorful appearance, it has not found any significant uses in Western cuisine, and has been called "astringent", and the prices "exorbitant".
8. Mangosteen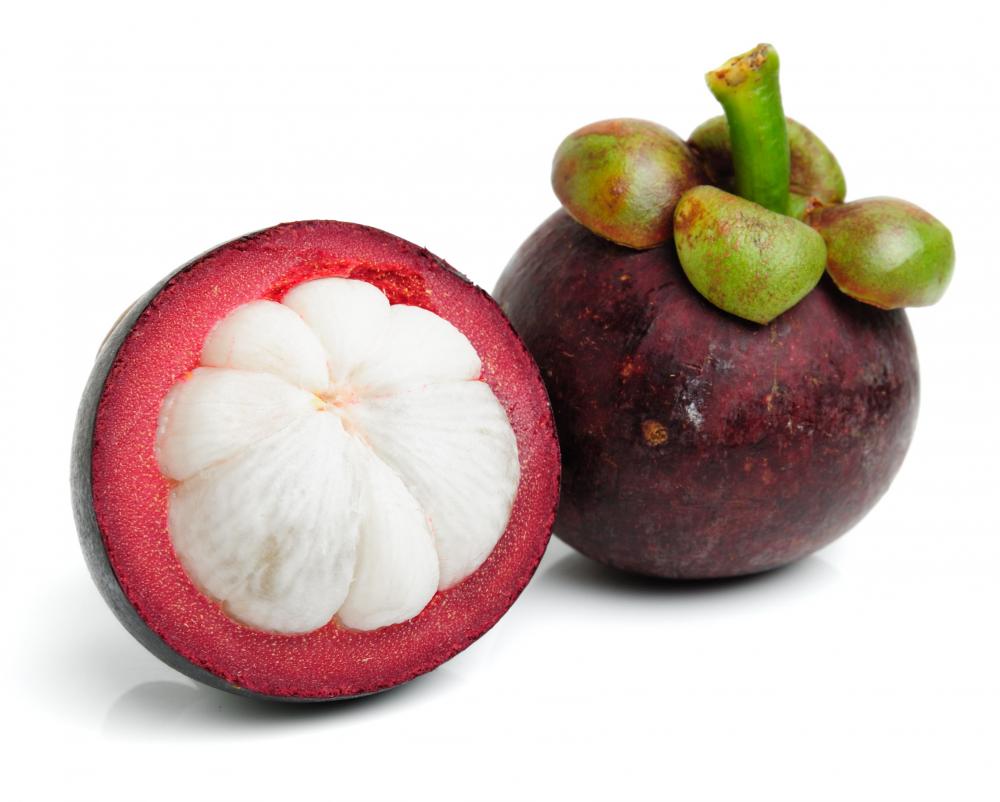 Mangosteen is a tropical evergreen tree believed to have originated in the Sunda Islands and the Moluccas of Indonesia. It grows mainly in Southeast Asia, southwest India and other tropical areas such as Puerto Rico and Florida. The fruit of the mangosteen is sweet and tangy, juicy, somewhat fibrous, with fluid-filled vesicles like the flesh of citrus fruits, with an inedible, deep reddish-purple colored rind when ripe. In each fruit, the fragrant edible flesh that surrounds each seed is botanically endocarp, i.e., the inner layer of the ovary. Seeds are almond-shaped and sized. Mangosteen fruit contains no cholesterol and other types of fats. It is also a rich in vitamin C which help to prevent many infections. Mangosteen juice is one of popular drinks in South Asian countries in the summer season. The fruit also has few medicinal properties. Mangosteen juice help to reduce diarrhea, urinary problems and also can stimulate the immune system.