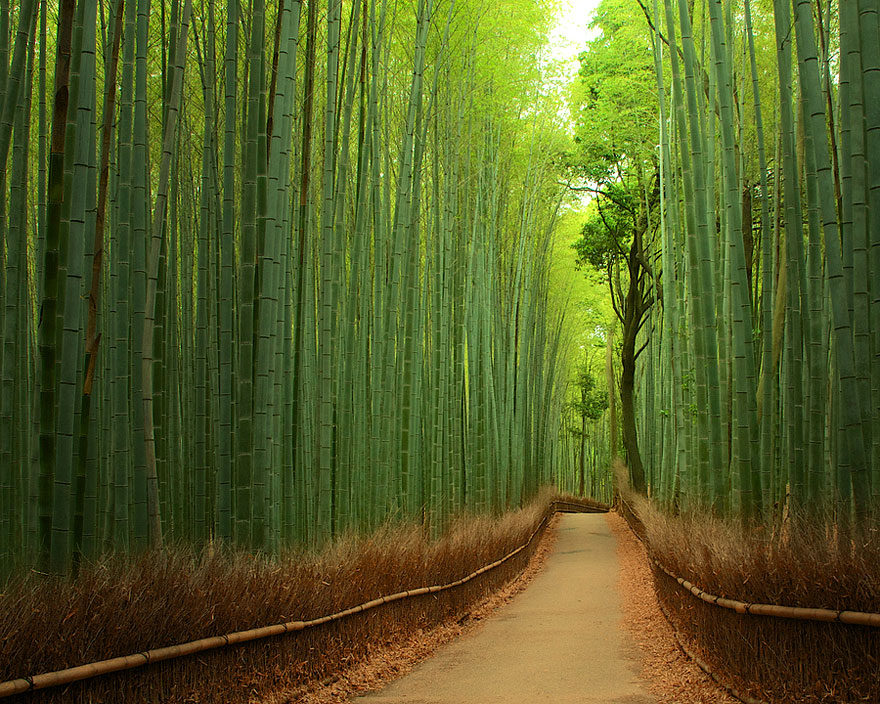 Image credits: Yuya Horikawa | Tomoaki Kabe

Sagano Bamboo Forest is located in Arashiyama, a district on the west outskirts of Kyoto,  Japan. Arashiyama is a district on the western outskirts of Kyoto, Japan. Arashiyama is a nationally-designated Historic Site and Place of Scenic Beauty. Sagano Bamboo Forest is one of the most amazing natural sites in Japan.
One of the most interesting facts about Sagano Bamboo Forest is the sound which the wind makes while it blows amongst the bamboo. Amazingly enough, this sound has been voted on as one of the "one hundred must-be-preserved sounds of Japan" by the Japanese government.